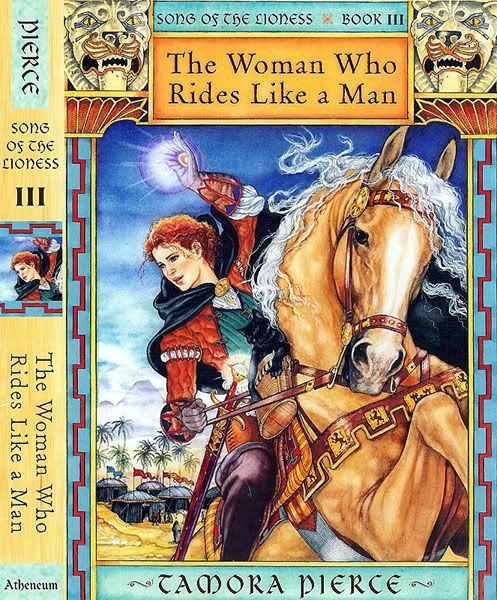 Novel: Woman Who Rides Like a Man
Author: Tamora Pierce
Pages: 228
Genre: YA (Fantasy)

The third in the "Song of the Lioness" series finds the title heroine, Alanna; her psychic cat, Faithful; and the older man-at-arms, Coram, among the desert tribes of the Bazhir. Here Alanna breaks with tradition by training three gifted youthstwo of them girlsas shamans. She also sets out to tame the evil in a substitute crystal sword that she suspects belonged to her enemy, Roger, whom she killed in Book Two. Her ambitious brother, sorcerer Thom, is experimenting with raising the deadand new trouble brews. Meanwhile, she has a misunderstanding with Prince Jonathan, her lover who has assumed their betrothal and a romantic reunion with George, King of Thieves. A coming-of-age fantasy-adventure that can be read by itself, thanks to smooth backgrounding, and one that leaves readers wanting to read further in either direction.

(I will not be posting any spoilers! Only opinion for the sake of those of us who love to have our first look at a book be untainted by foreknowledge.)
For those of you who have read my last two reviews for both Alanna: The First Adventure and In the Hands of the Goddess you know that Tamora Pierce's novels were very influential to me. This one is not my favorite. To be perfectly honest some of the time when I reread this series I skip this one. It is still worth reading and especially if you are reading this series for the first time. There are a lot of new characters introduces and you start to realize a few differences between Jonathan and George that grow to be more important later on in the series. Alanna has to confront her feeling over what happened in book two but she also has to confront her feelings about her gift. Overall it is not my very favorite read but it is a good addition to the series and one that is worth the time to read. Hope you enjoy!

4 Stars!
Would I suggest you read it:
Yes! Especially if you have read the first two books in the series.
Other covers: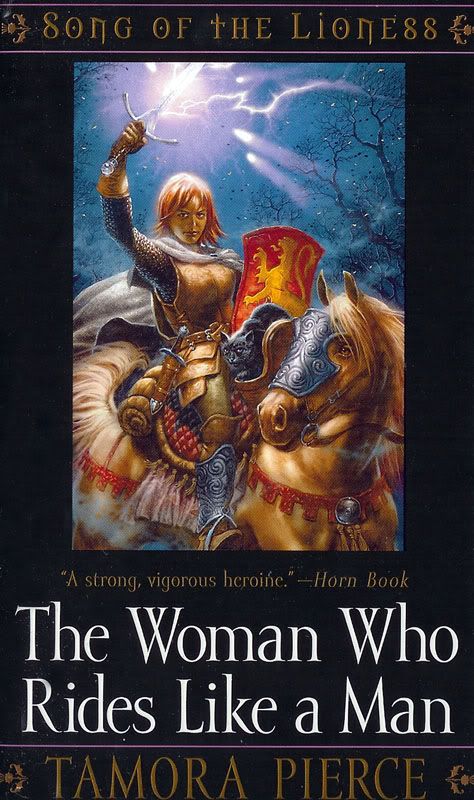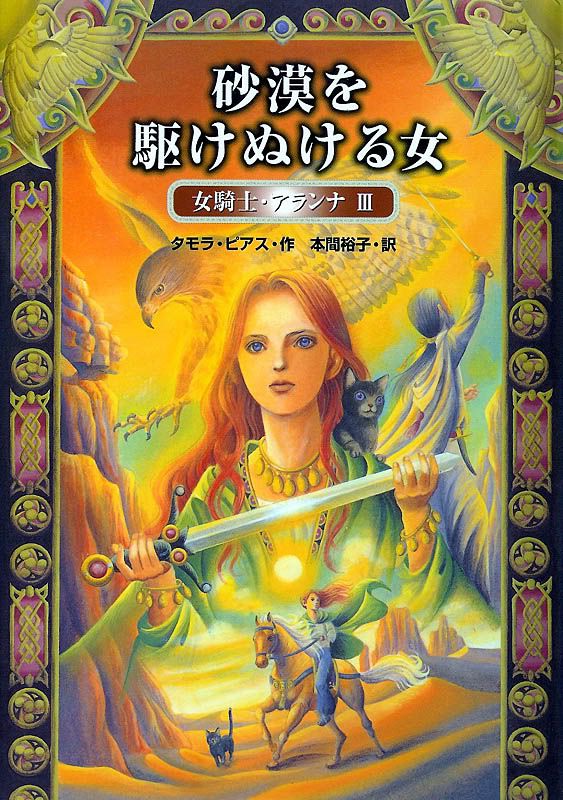 Author's Website: http://www.tamora-pierce.com/index.html