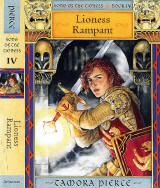 Novel: Lioness Rampant
Author: Tamora Pierce
Pages: 308
Genre: YA (Fantasy)

In Book Four of ``The Song of the Lioness'' sequence, the stage is set for a series of final confrontations for Alanna, the woman who rides like a man, involving love, adventure, and power. A new romance enters her life in the person of Liam Ironarm, a Shang Dragon warrior. With others Alanna and Liam travel to the Roof of the World on a quest for the Dominion Jewel. They return home in time to play their parts in a struggle between good and evil, represented by Jonathan, now king, and Alanna's enemy, Duke Roger. If the finale seems a long time coming for some readers, the climactic conflict is worth waiting for. It's handled skillfully, with all the of tension, drama, and physical action that a good fight should generate. The ending is an appropriate mixture of sorrow and joy and hope for the future. Lioness Rampant will be confusing for readers who do not know the earlier books, but Alanna's fans will be pleased to see their heroine triumphant in all the ways that matter

(I will not be posting any spoilers! Only opinion for the sake of those of us who love to have our first look at a book be untainted by foreknowledge.)
Lioness Rampant is the fourth book in the 'Song of the Lioness Quartet' and as many of you know my last three reviews have been the other three installments in this series. Whenever I reread this series I still find myself riveted until the end. This is one of my favorites of the four books and I feel that it is a great addition. Many people who have completed the novel have had different feelings about the ending which I will not reveal. I am neutral on that point. I feel that Tamora did an excellent job and her writing style is as wonderful as ever. I love the new characters we meet in this book and some of them are actually some of my favorites. Some of you may know what I mean (if you have already read this novel) when I say there is one part I am still sore over but overall I love this book and the adventure Alanna goes through to find the Dominion Jewel. This book is a wonderful close to the 'Song of the Lioness Quartet' but by no means the end of the novels of Tortall.

Would I suggest you read it:
Definite yes! This is a wonderful close to the quartet and a great read! If you have read the other three books you will love getting to go on another exciting adventure with Alanna.
Other Covers: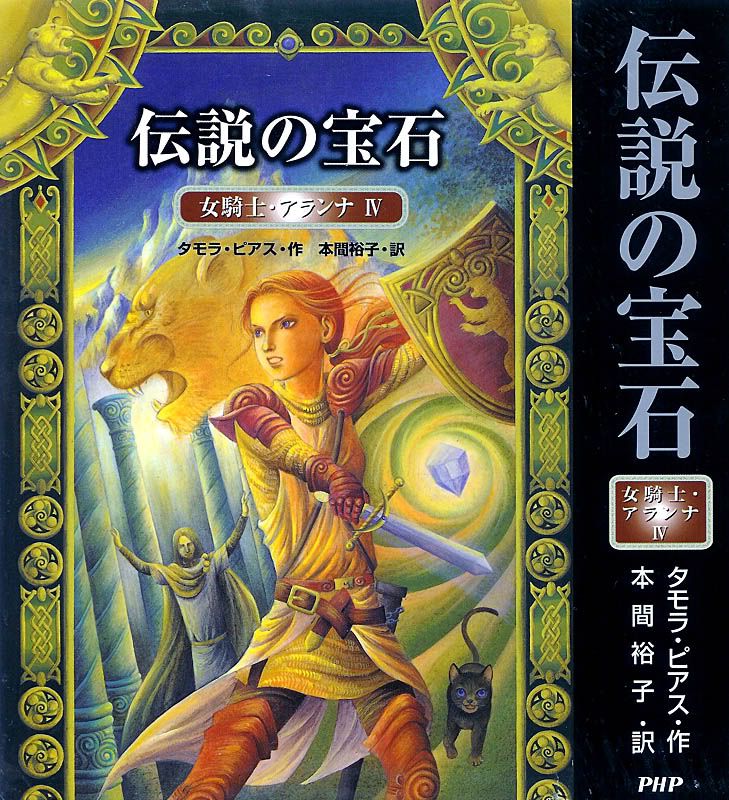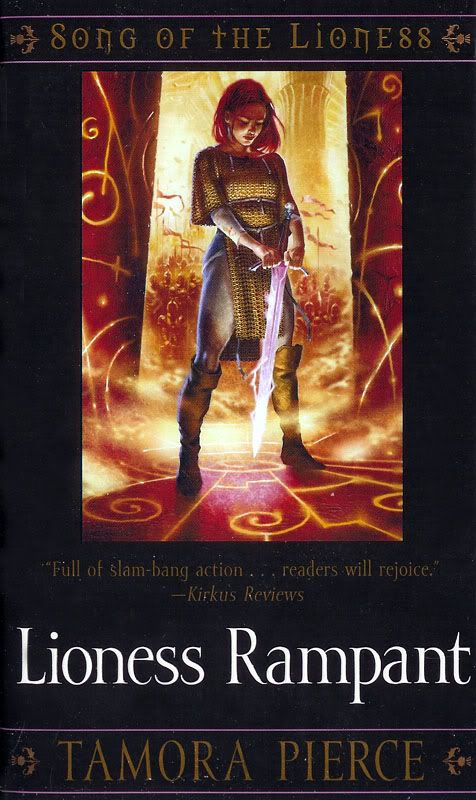 Author's Website: http://www.tamora-pierce.com