Thank you
Book Bookie
for this lovely award!!!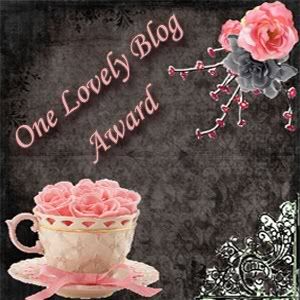 The Rules: Accept the award, post it on your blog together with the name of the person who has granted the award and his/her blog link. Pass the award to 5 other blogs that you newly discovered. Remember to contact the bloggers to let them know they have been chosen for this award.
So the 5 blogs I'm giving this award to are:
A Sequence of Continuous Delights
Simple Life and Reading
Stop, Drop and Read
Trisha's Book Blog
Tattooed Books: A YA book reviewing, librarian-in-training
For those of you who did not win this one don't forget that yesterday everyone became a winner!!!! If you haven't checked it out yet then look at yesterdays posts and collect your Most Amazing Follower Award! Love you all!!!!