(Not a review. If you are hoping for another one of my book reviews you will simply have to wait a little bit. Read on though if you are a chocolate lover or participating in Blog Luv Fest!)
I have a number of fun Blog Luv Fest reviews planned (Sea Change, Coffee House Angel and more) but figured you might want a sweet treat while you wait! This is a wonderfully chocolaty cupcake recipe. I personally love to cook. I hadn't before my fiance but he loves it and started to teach me and I realized quickly that cooking can actually be a lot of fun. Even better than it being enjoyable is the fact that you get to put in the effort and see it pay off then enjoy your reward! Here you go and hope you enjoy!
Blog Luv Fest is hosted by
Book-A-Rama
!
Moist Chocolate Cupcake Recipe:
(Approximately 24 to 27 cupcakes)
You will want to start by preheating your oven to 350°F. This is mostly important because you will want to make sure the oven is already at the temperature you need before you insert your cupcakes or they may not bake properly.
You will need the following:
2 sticks unsalted butter Or 2 Cups Crisco with 16 teaspoons of water
1 cup granulated sugar
1 cup light brown sugar
3 to 4 large eggs
6 ounces unsweetened chocolate or cocoa powder
2 cups cake flour
1 teaspoon baking soda
1 cup buttermilk
my secret ingredient: 1 cup pudding
1. Now that your oven is preheated make sure to get out all your ingredients so you know you have what you need and so that it is at the ready. You will want to start with two bowls. If you will be using a mixer then don't forget to use that bowl for the liquids so that you do not have to change bowls mid-process which can mean losing some of your ingredients.
2. With the larger bowl (mixing bowl)you will want to start missing your butter or Crisco. This is referred to in many different ways but the simplest way to think of it is as creaming because you want your butter to get creamy and then you will be adding to it.
3. Now add the brown sugar and your granulated sugar to this mix. Again keep going until fairly well mixed and creamy.
4. Add your eggs one at a time, making sure to wait until the yoke of the previous egg has broken (naturally) to add another. The amount of eggs you use (3 or 4) will either make your cupcakes moister or a bit stiffer.
5. You now want to add your cocoa powder or your unsweetened chocolate. If you are adding the unsweetened chocolate you will want to melt it first and let it cool so that it is not so warm that it ruins the texture of your butter or crisco.
6. In another smaller bowl you want to measure out your 2 cups of cake flour and your one teaspoon of baking soda.
7. Add your dry mixture to your liquids slowly. The creamier you make the mixture you better though you don't want to keep it out in the open long enough for your butter to melt.
8. Now you add your buttermilk though regular milk can also be used.
9. Here is another optional step. My personal secret when making cupcakes is to add pudding! It makes the texture so much more enjoyable and keeps your cupcakes moist for longer. Normally cupcakes can get dry after a few days but with this trick I have been able to keep cupcakes in my fridge for weeks!
10. Now you want to fill your muffin/ cupcake pan with your mixture. Remember to only fill it about 1/3 of the way up for each section since your cupcakes will grow while in the oven! You can use cupcake paper or you can butter/spray your pans.
11. Now you get to bake them!!!! You want to keep the temperature at 350°F and let them cook for around 20 minutes give or take. With cake you stick a knife/fork/toothpick in and if it comes out clean they are ready. You can use this trick for your cupcakes as well!
12. Now that they are baked you want to let them sit for at least ten minutes before you put your frosting of choice on them.
Congratulations you did it!!!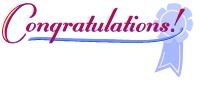 Now for the part that I always find the most entertaining. Decorating! I love to slice a strawberry and put it on top of some melted chocolate with a white chocolate swizzle. It is delicious but you can also use strawberry frosting, buttermilk frosting or just about any other type. You can even use chocolate chili pepper frosting for those of you who love chocolate with a kick! Good luck and happy decorating and eating! If you have any questions feel free to comment!
Sincerely,
Emma
P.S.- For those of you who actually got to the bottom of this post here is a little sneak peek at one of the
Four
Sets
of items I will be giving away once I hit 100 followers!!! Each is different but each feature useful and enjoyable items such as bookmarks, stickers, notebooks, sketch books, pens and more! Even better is that if I hit 150 followers during the giveaway I will add in an extra set! For every 50 followers after that I will add a YA novel!!!