Darlyn & Books
gave me this wonderful award! Thank you so much Darlyn!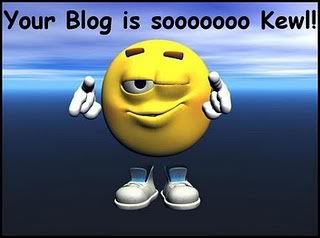 In addition:
Since the Big Sketcher pack is getting so much attention I will be adding 2 more sketch books into the mix and three normal sized notebooks. Each of these will be added in with the other prize after the winners are chosen based on the prize they have originally entered with an interest in. For instance if you entered Big Sketcher but were to get the high school pack or one of the later additional prizes I might add in a sketch book! We will see as we go but thank you so much for those of you who have entered and I hope many more will because there are so many wonderful prizes to be won!
Addition possible books to be added per every 50 follower:
Melting Stones by Tamora Pierce
Bloodhound by Tamora Pierce
The Den Of Shadows Quartet by Atwater-Rhodes
The Silver Kiss by Annette Curtis Klause
Blood and Chocolate by Annette Curtis Klause
Tricksters Choice by Tamora Pierce
Circle of Magic #1: Sandry's Book by Tamora Pierce
The Book of Atrix Wolfe by Patricia A. McKillip
Feel free to comment on which of all the posible addition prizes you feel should come next! Don't worry those of you who are just waiting for my reviews instead of contest info I will be posting one soon!
Sincerely,
Emma