Owlet News!
Hey everybody! Exciting news! Owlet is on sale for the very first time!
Tribute Books and I would appreciate all help in spreading the word and helping us get Owlet to the top 100!
So far I have never managed to get onto the top 100 but with your help I have faith we can get there. Truly it is one of my biggest dreams and I would love and appreciate any and all help given in getting there whether purchasing or helping to spread the word!
Thank you so much!
For Posts!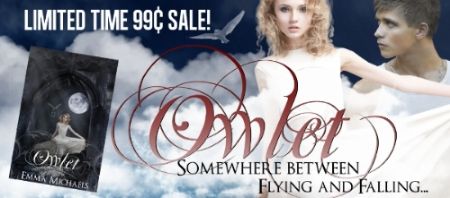 For Sidebars!