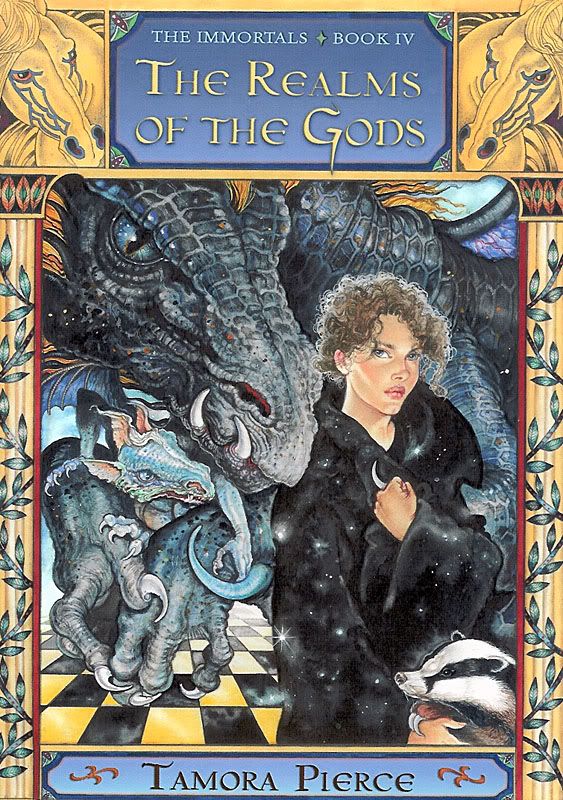 Novel: The Realms of the Gods
Author: Tamora Pierce
Pages: 277
Genre: YA (Fantasy)

The fourth and final book in Pierce's The Immortals fantasy series, following Emperor Mage (1995), proves a fitting conclusion. The evil Stormwing, formerly Emperor Ozorne of Carthak, and Uusoae, the Queen of Chaos, are in cahoots--the Stormwing wreaking havoc on mortal lands and Uusoae on the realms of the gods. Although gods pull Daine and the mage Numair into the realms to save their lives, the two feel they must return to earth, where they are needed in the desperate battle raging there. After a danger-filled trek to the land of the dragons, they enlist the aid of the dragons, who not only return them to earth but also join the fray, along with other immortals and, in the end, the gods themselves. Daine's wild magic continues to develop, and some of the best scenes involve her interaction with beasts of various kinds. The fast-paced, violent action is leavened by bits of humor as well as the blossoming romance between Daine and Numair. All in all, a satisfying ending to an appealing saga.
(From Booklist)

(I will not be posting any spoilers! Only opinion for the sake of those of us who love to have our first look at a book be untainted by foreknowledge.)
This book if brilliant! You are taken on this amazing adventure where your heart is so filled with emotions you feel it is about to burst. You meet many new characters and grow to love almost every one, though there might be a few that will have the opposite effect. (i.e. bad guys!) It is so completely amazing. I love this book and each time I read it I end up just finishing it even faster with how excited I get wanting to know what will happen next… even if technically I already know. You even get to meet dragons and gods (obvious by title) and finally find out the full truth about Diana which I won't spoil but is definitely worth finding out. You also meet Gold-Streak, Leaf and Jelly who I would tell you more about but I am not going to spoil the fun! Over all wonderful characters, wonderful plot and wonderful conclusion to an amazing series.

Would I suggest you read it:
Yes! If you read the other three books this book will surely bring you back to Tortall and even beyond. It is an amazing conclusion to this quartet but definitely not the end of Tortall. Check back for my reviews of the 'Protector of the Small Series' and more!
Other Covers: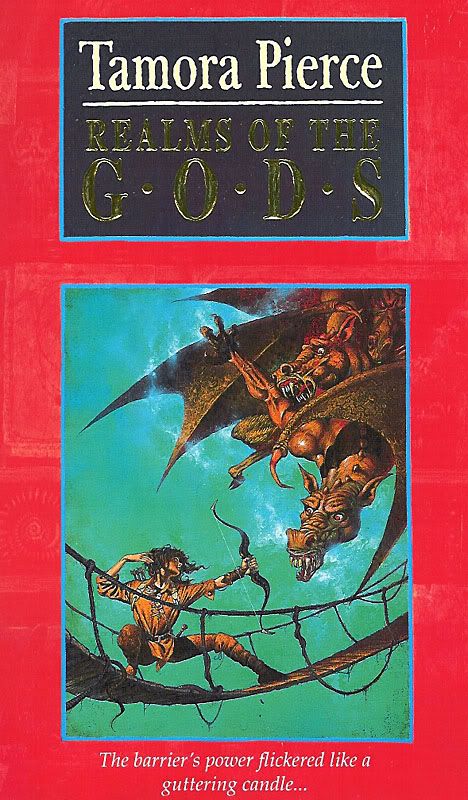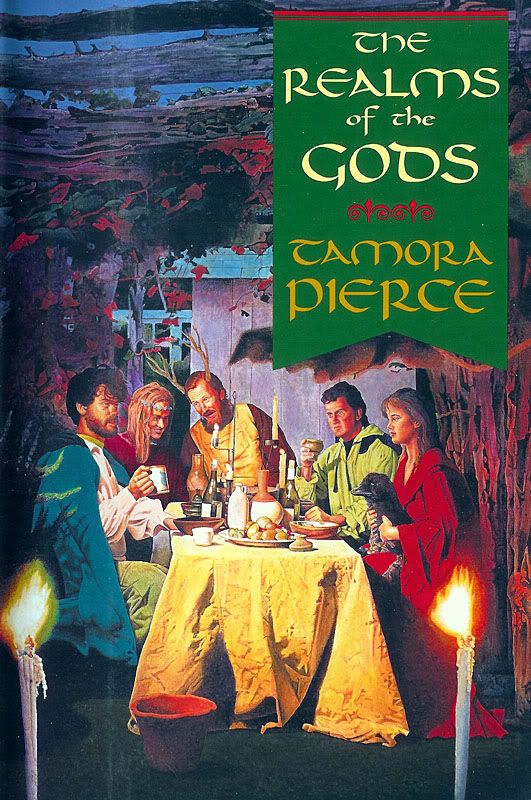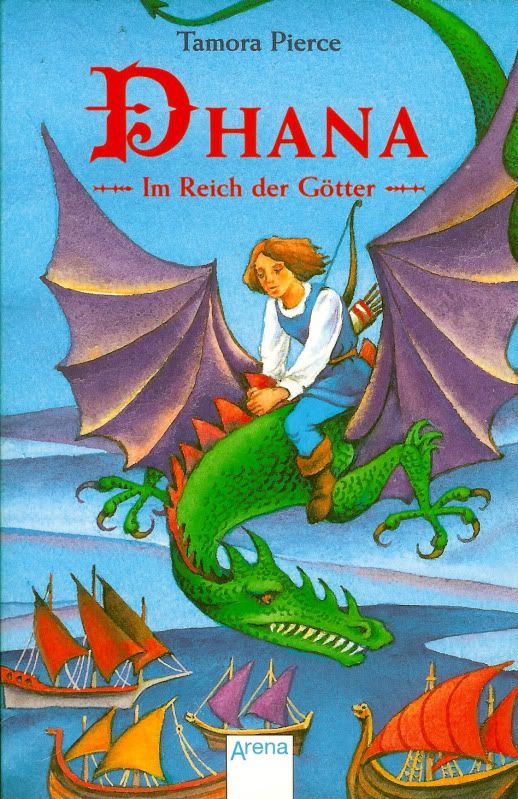 Author's Website: http://www.tamora-pierce.com/
I apologize that this review does not have a video. Due to my unfortunate video shyness I will only be uploading videos for some of my reviews and not all. Thank you for reading and hope you enjoy!!!